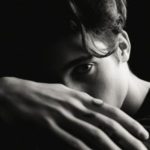 MEMBRU DEBUTANT
Petras David
Tara: Romania
Scurta descriere:
Caut concepte în fotografia experimentala și sunt atras de orice poate crea o plăcere vizuală. Fotografiez pentru a mă înțelege pe mine, pentru înțelege estetica din jurul meu. Sunt o ființă timida, așa ca în ultimii ani am transformat fotografia într-un mod de exprimare. Consider că lucrările mele spun mult mai multe decât aș putea eu sa spun vreodată, așa că voi rămâne tăcut.
Activitate foto:
• Am fost onorat, chiar la începutul drumului meu în lumea artelor, să am câteva fotografii expuse pe pereții Filarmonicii de Stat din Oradea, între 16 si 29 ianuarie 2020.
• Mai târziu, între 8-21 octombrie 2021, am participat la expoziția "Oradea 908 ani – 908 portrete" din Piața Unirii Oradea.
• Acceptat la "Country of Heaven" photo circuit 2021, în China.
• Coperta revistei SELIN, ISSUE 11, VOL. 73.
• Publicat de către Something Different Magazine, 5 ianuarie 2022.
• Între 11 ianuarie și 11 februarie 2022, am participat la expoziția de final de an a fotoclubului Varadinum din Piața Unirii Oradea, cu ocazia zilei artei fotografice în Romania.
• 21 ianuarie – 18 februarie 2022, expus la Bridgeport Art Center în Chicago.
• 25 ianuarie 2022, publicat de către GMARO Magazine.
• 31 ianuarie – 3 martie 2022, expus de către "University of Central Oklahoma" in cadrul "The Lighter Side Exhibition".
• 25-27 martie 2022, expus la Valid World Hall in Barcelona.
Distinctii/Premii:
–
Contact:
E-mail: davidpetras02@gmail.com