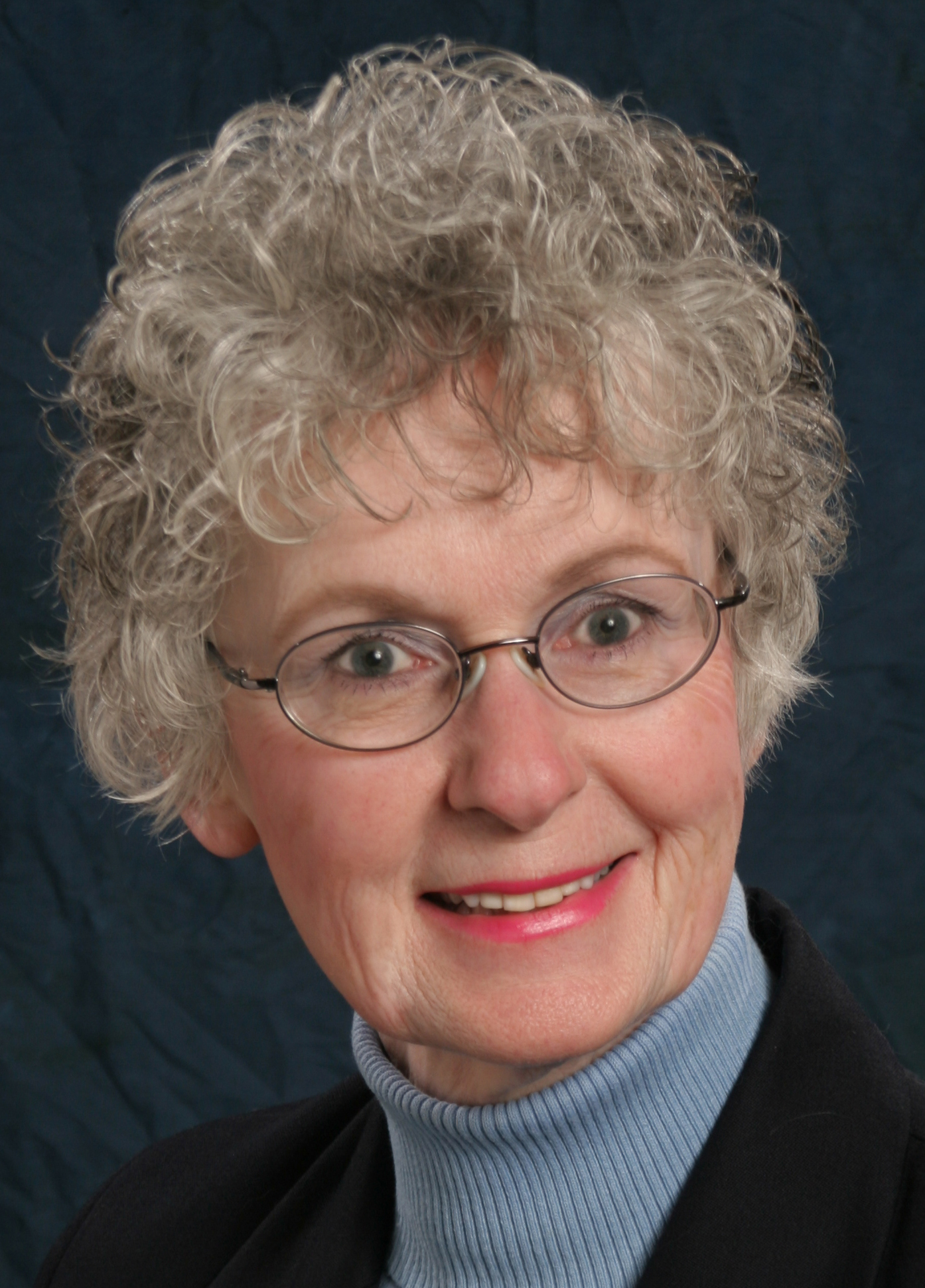 Joanne Stolte
HonPSA, MPSA, EFIAP, ESFIAP
Joanne Stolte earned the "Proficiency" distinction (PPSA) in 2002. She received the PSA Early Achievement Award in 2003 and the Joseph P. Fallon, Jr. Memorial Award in 2004. In 2007 she was recognized for her photographic "Excellence" (EPSA) and was elected an Associate (APSA). She received the "Master" distinction (MPSA) in 2011 and was elected a Fellow (FPSA) in 2012. Joanne has earned two PSA Editorial Silver Stars and the Ruby PSA Membership Star Plaque. She is a member of Exploring Light, was President of the Southern California Council of Camera Clubs (S4C) from 2002 to 2009, and has been General Chair of the S4C International Exhibition since 2001. For her extensive service to S4C, she was awarded an Honorable S4C in 2008. Joanne received the Artiste distinction (AFIAP) in 2008 and the Excellence distinction (EFIAP) in 2013 from the Federation Internationale de L'art Photographique. She is a respected international judge, judging for example, the Welsh, the Great British Small Print Circuit, Fotoferia, PSA China, Polish, the Holland Circuit, Gia Dinh (Vietnam), and AC-FOTO German Mega Circuit.

Joanne has served as Chair of the PSA Photojournalism Division (PJD); the PJD representative, PSA Uniform Practices Committee; Chair, PSA Membership Retention Committee; Director, Introductory Color Slide Competition for Individuals; and PSA Journal News Editor, Color Slide Division. Joanne served on the PSA Board of Directors as Membership Vice President from 2005 to 2010 and as Information Systems Vice President from 2010 to 2011. She created and developed the PSA Region webpages, the PSA New Member web site, the PSA Club Services web site, PSA Automatic Membership Renewal, the Give the Gift of PSA program, the PSA Show Your Stuff Gallery, many Region Director Resources, and served as Webmaster for the PSA website from 2010 to 2012. She served on the PSA Strategic Planning Committee. Joanne is Chair of the Southern California Roundup Chapter of PSA and the PID Photo Essay Contest. She serves on the PSA Nominating, International Understanding Through Photography (IUTP) Award, and Projected Image Collections Committees. For her exceptional service to PSA she received the President's Award in 2009. She was elected Honorary PSA (HonPSA) in 2018.
Buket Ozatay
EFIAP/g, RISF5, AISF, MICS, MUSPA
Buket Ozatay is a Turkish Cypriot photographer who was born in Nicosia, Cyprus. Since 1995 she has jointly run her late father's photography business with her two brothers and is regarded as the first contemporary female photography entrepreneur in the history of Cyprus Turkish photography. Ozatay has produced and presented the TV program "Buket Ozatay and Photography Enthusiasts" for BRT TV in 2014-15 and also gives beginners photography and photoshop lessons at the Gonyeli Municipality Social Activities Centre,SAM.
Ozatay's works include collages, abstract, creative, documentary, portrait, travel and street photography and have been widely published, some as cover pictures, in books, magazines, newspapers, catalogues and brochures or online. Her photographs have been exhibited in international competitions in more than 70 countries across five continents. Ozatay is also the first female Turkish Cypriot photographer to win award in photography in her home country and at international photography competitions. She has won more than 100 international awards. She is also the first Turkish Cypriot woman to win the EFIAP/gold title from FIAP; the organisation which has consultative status at UNESCO thanks to her artistic works and contributions towards international events. Ozatay also participates in the judging of many photo competitions and presentations held in her home country and abroad.
She has been organizing a photo competition and exhibition since 2009 yearly in memory of her late journalist and photographer father. The Oztan Ozatay International Photo Competition and Exhibition is the most popular in Northern Cyprus, attracting record number of high quality photographers and the highest volume of entries.
QUALIFICATIONS
• Anadolu University, Photography and Camera Operating, Turkey, 2016
• European Commission, Training Program, Brussels, Belgium, 2002
• Lefke European University, MBA , Cyprus,1998
• University of Kansas, Business Administration & Marketing BS, USA, 1994
Barbara Schmidt
"You are your own limit, rise above it." (Hafis) Born and living in the Ruhr area, Germany. She graduated in administrative sciences and retired in September 2015, after more than 40 years as a civil servant. Barbara and her Fuji XT 2 have been on the road since May 2014. She learned all by try and error, with lot of love. The motifs are varied, because everything that arouses their interest is photographed! She doesn't go out with the intention of bringing a certain picture with her, but goes to places, where she wants to be and expects what may come there. This brings special and very successfully images. Since the 1st acceptance 21.03.2016 at German International DVF-Photocup more than 5000 acceptances with more than 500 awards have been given. Photographic focal points: Architecture, Landscape, Long exposure, People, Nature, Travel, Street, Animals, Competitions Member of the DVF - Deutscher Verband für Fotografie e.V.: State Photography Champion NRW 2016, Vice Champion NRW 2017, Third Photography Champion NRW 2018 and 2019. Third place North-German Photography Champion 2018. Third best Photographer North-Rhine-Westphalia, Germany, 2017 and 2018, 2nd in 2019. Since 2015 many certificates and medals, including the DVF Gold Medal for Outstanding Achievement in Gold. Photographer of the month in the journal PHOTOGRAPHIE 04 | 2017 Barbara has extensive experience as national and international judge. MPSA, EFIAP/b, GPU CR-4, GPU VIP-3, GPU Hermes, RISF-10, AISF, HIUP, cMoL, DVF, FAPU, Hon.CAS, HON.FICS, Hon.CPE, Hon.G.APS, Hon.WPG, Hon. FSAP, Hon.FPPS, Hon.PESGSPC, Hon.GPA.PESGSPC
Krisztina Laki
Krisztina Laki, a mother of three children lives in Kaposvar, close to the southern border of Hungary. Like many lovers of photography, Krisztina was creatively inclined from childhood. To satisfy her thirst for creation she took to drawing, experimented with silk painting and created painted glass works.
She discovered the true canvas of her inner creative self relatively recently via the freedom of expression provided by the advent of digital photography. This late found hobby soon blossomed and led Kritsztina further on her path. Her nature and landscape works inspired by the love of interesting places and her macro photography works were amongst the first that she ever presented to the public.
This Hungarian artist successfully competed and won a number of prizes in Hungarian photography competitions from the beginnings of her career. These great results gave her courage and enthusiasm to capitalise on the need for creation in many new areas of photography.
She has documented the blooming of her eldest son Bence; also her most faithful model, since the first moments of his life. Krisztina has been increasingly able to visualise her artistic ideas with the inspiration of Bence. 2011 brought a milestone in her life: her collection of models grew by one girl, her very own daughter. Albeit strong willed, Nora has been surprising the photographer with active participation in her work. In 2015 the arrival of her third child, Barna changed the gender balance once again to the boys and suddenly the future photographs gained a new main character.
The recognised artist today first competed on an international level in 2013 with great success. With her emotional portraits of children, illumination of touching moments and intimate nude compositions, today she has earned recognition more than 1000 times in over 50 countries in the world. Her artistic vision is preserved not only by her images but has been recognised by her profession, having received over a hundred medals and a HM special prize.
Krisztina, after some encouragement from her peers, applied and successfully obtained the AFIAP (Artist FIAP) distinction from the International Fedration of Photographic Art. Amongst her next year plans is obtaining the EFIAP (Excellence FIAP) distinction, for which she already has many qualifying works.
Krisztina's personal experiences and raw emotions pour honestly into her images; the pain of tragic events in the family and the new found happiness in her children. The tension between these two extremes is presented sometimes at the same time and can be seen in other works in striking isolation. Besides her children, another pillar of the photography is her 92 year old grandmother. In the portraits of this muse, the face of old age is reimagined through Krisztina's lens. We see the beauty, the power and the vitality of a person tempered by a hard fought life.
Those who live deeply by their hearts can connect with Krisztina's emotive standpoint and relate to this heartfelt and authentic work. With a multitude of awards and exhibitions behind her, Krisztina still maintains a humble curiosity and openness to learn, create and explore. The love of photography will always accompany her. Meanwhile, many beautiful moments and experiences present themselves to become part of Krisztina's eloquent photographic repertoire.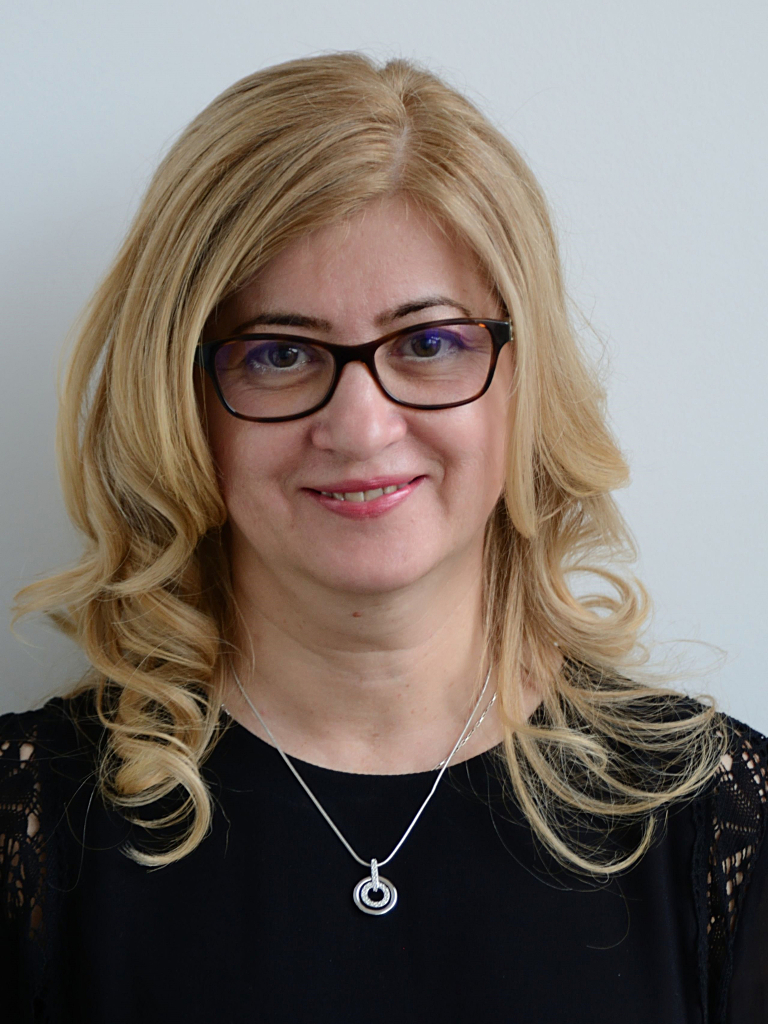 Valentina Stan
Profile & Photographic Activity
• Member of Euro Foto Art Romania
• Member of Association of Photographer Artists of Romania (AAFR)
• Over 1500 acceptances in national and international salons and more than 100 awards received.
National Distinctions:
• Art.AAFR (Artist of Association of Photographer Artists of Romania)
International Distinctions:
• 2012 - AFIAP
• 2014 - EFIAP
• 2015 - EFIAP/b
• 2017 - EFIAP/s
• 2018 - EFIAP/g
• 2019 - EFIAP/p