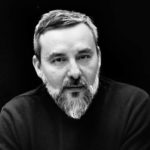 MEMBRU CREATIV
Guraliuc Claudiu
Tara: Romania
Scurta descriere:
Fotograf full time, specializat in portretistica Fine-Art, cu sediul la Cluj-Napoca
Activitate foto:
Fotografie de studio. Fotografie de nunta.
Distinctii/Premii:
Claudiu Guraliuc deține titlul de Master Photographer cu distincția de Associate al Master Photographer's Association, principalul for de calificare din Regatul Unit si este licențiat al Societății Fotografice Regale a Marii Britanii
În Octombrie 2020 i-a fost decernat titlul de Fine Art Photographer of the Year la Gala Master Photography Awards în Marea Britanie.
În Aprilie 2019 a fost nominalizat în Top 3 fotografi destination weddings de către Destination Wedding Planners Congress, în Dubai, UAE. Congresul DWP este recunoscut la nivel mondial ca și cea mai puternică platformă de business în industria de organizare a evenimentelor premium.
În 2018, a primit un dublu premiu de excelență din partea Master Photographer`s Association din Marea Britanie, în categoria Creative Wedding Photography, in ultimii ani castigand numeroase premii ISPWP, WPE, FEP.
I-au fost publicate lucrări în revistele de specialitate cu cea mai mare circulație din Statele Unite (Popular Photography) și Marea Britanie (Digital Photo Pro) precum și în numeroase galerii.
În prezent este artist reprezentat contractual de Galeria Katsea din Baltimore, Statele Unite.
Contact:
E-mail: info@claudiuguraliuc.com